Ley y orden: Unidad de víctimas especiales es una serie de televisión estadounidese grabada en Nueva York donde es también principalmente producida. Con el estilo de la original "Ley y Orden" los episodios son usualmente "sacados de los titulares" o basados libremente en verdaderos asesinatos que han recibido la atención de los medios. Estuvo originalmente centrada casi exclusivamente en los detectives de la Unidad de Víctimas Especiales en una versión ficticia de la 16° comisaria de la Policia de la Ciudad de Nueva York. A medida que la serie avanzaba, se agregaron personajes secundarios adicionales como aliados de los detectives de la oficina del Fiscal del Condado del Condado de Nueva York y la oficina del Médico Forense. Episodios típicos muestran a los detectives y sus colegas, mientras investigan y enjuician los delitos de índole sexual. La serie fué protagonizada por Christopher Meloni, como el detective Elliot Stabler, y Mariska Hargitay, como la detective Olivia Benson, durante sus primeras doce temporadas hasta que Meloni abandonó el reparto por no poder llegar a un acuerdo con su contrato.
(S020E015) Previous Episode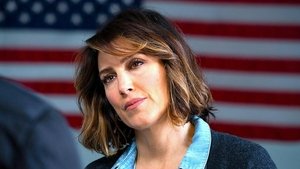 Aired On 2019-02-14
Sorry, we don't have a plot summary for this eposide yet.
Next Episode (S020E016)
Airs On 2019-02-21
Sorry, we don't have a plot summary for this eposide yet.